Recently Zhejiang provincial technical board promulgates the latest list of companies which are recognized as "National High-tech Enterprise". This is the fourth time for us to gain this certificate with the number of GR201933001921.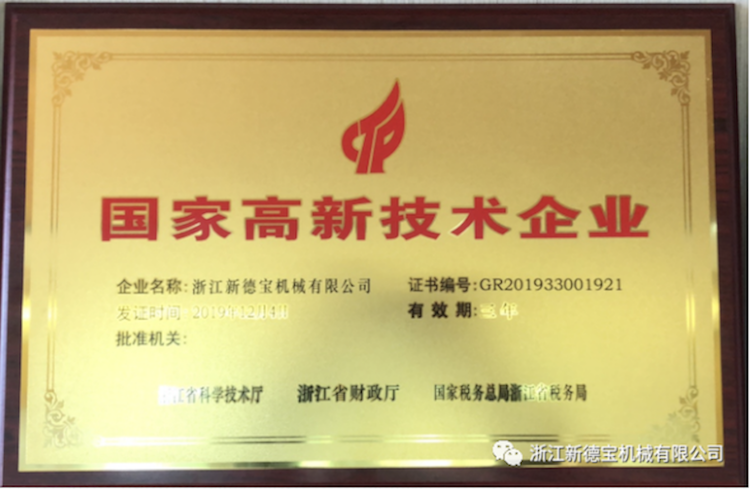 Since NewTop was founded, we have been insisting on seeking development by innovation, concentrating on technique R&D of paper cup machines all the time. All of our hot products like "high speed intelligent paper cup machine", "high speed intelligent paper bowl machine" and "high speed intelligent sleeve machine" own independent intellectual property rights. The company have totally obtained 5 invention patents and over 90 utility model patents, participated in compiling one nation standard, on Zhejiang provincial standard and over 10 local enterprise standards.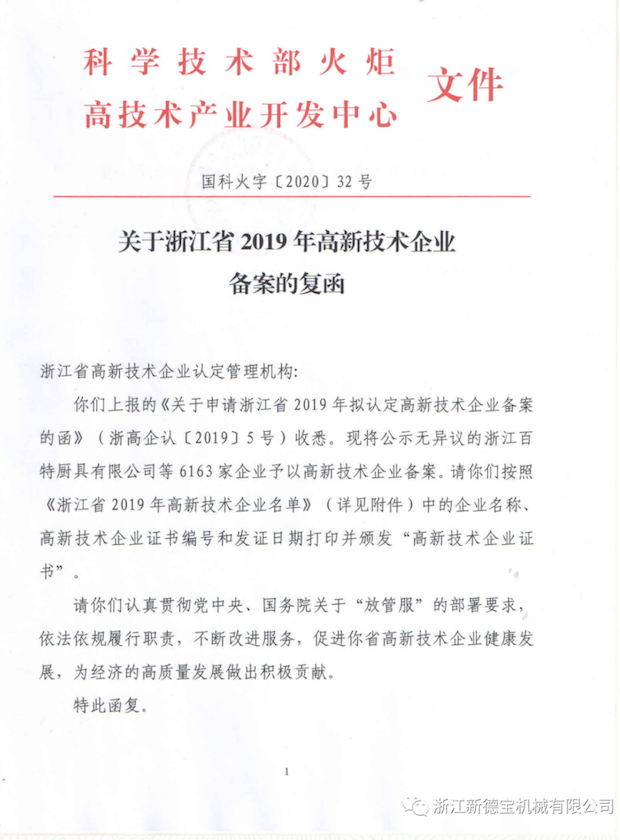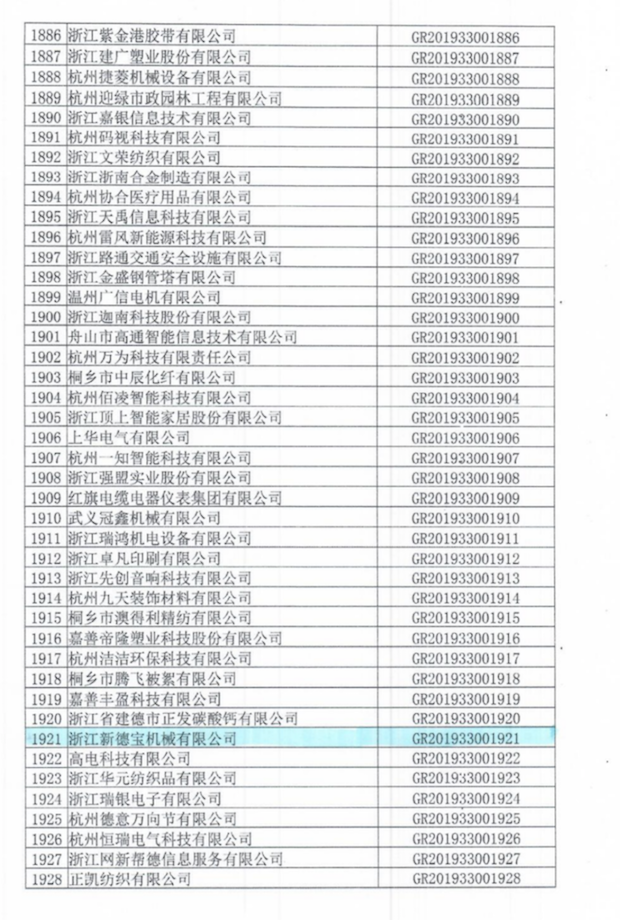 The fourth time of recognition full shows that not only the technique innovation has won support of relevant government departments, but also manifests our strong comprehensive ability in transformation of core techniques, high level of R&D organization and management, and growth indicators etc.
In the future, NewTop will continue to increase investment on R&D and cultivating talents to provide a continuous stream of human resources and technical support!